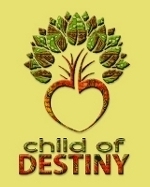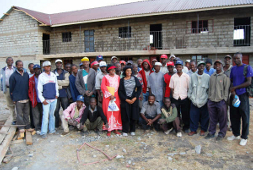 The light and love in a rescued child's eyes inspires us at Child of Destiny to be the best people we can. This page tells more about our background and our passion to change the world.
Donate

A Personal Message from AlyceJo...
My name is Dr. AlyceJo Mwangi. Having been an orphan myself, I know how it feels to be hungry and homeless. My heart was so touched when I saw the starving and suffering at its worst in Kenya. Something inside of me said I could help. I asked myself... how?? How can I? How can one person help solve such a huge problem...

My husband Dr. Joe Symmon and I were inspired to start Child of Destiny, a 501(c)3 charitable organization, to break the cycle of poverty around the globe. We have helped feed, educate, clothe, and shelter thousands of children and their families throughout the years, and we are only just beginning to make a difference.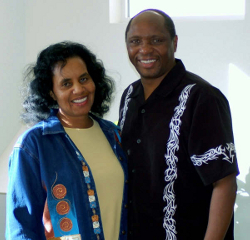 Dr. Joe Mwangi Symmon

Joe was born and grew up in Murang'a, Kenya. He married AlyceJo in 1976, and they have three grown children.

Joe has a diverse business background and an entrepreneurial nature. He founded a realty company, Abarn Homes, in 1977, where he worked for several years. Later he founded an insurance underwriting company, Panken Insurance, and worked there for several years.

Dr. Symmon has a rich spiritual life. He became a born-again Christian in 1973. He majored in Intercultural Studies at Life Pacific College in Los Angeles, and did graduate work in Intercultural Studies at Fuller Theological Seminary in Pasadena. In 1987 he founded Believers Faith Church, which currently has seven growing congregations.

All this work made him uniquely suited to his next project, Child of Destiny. In 2001 Joe and Alyce bought a 20-acre parcel of land on which they built Jubilee Children's Center near Nairobi, Kenya (read more about JCC). They have made a difference in the lives of over 150 orphaned children who were roaming the streets and slums, scavenging for food. They stepped forward in faith to give hope, a smile, and a destiny to these vulnerable orphans.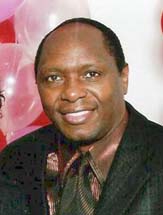 Dr. AlyceJo Mwangi

AlyceJo was also born in Kenya. She had a banking and business background in her early work years, working for National Bank for five years and obtaining a diploma in Administration and Secretarial skills from Kianda College of Business.

Her work took a more philanthropic turn when she joined World Vision International as a Senior Secretary in the Finance Department. Later she worked at the Kenya Consulate in Los Angeles, and for the Bishop of The Episcopal Diocese of Los Angeles.

She attended Life Pacific College for her undergraduate studies, and Watson College in Pasadena where she studied Information Technology.

Alyce is a woman of faith, and she became a born-again Christian in 1976. She founded seven Believers Faith Churches with Joe, as well as Child of Destiny and the Jubilee Children's Center. Her latest project is W.I.P.E. (Women In Pursuit of Empowerment), pioneering low-cost micro-loan strategies to create a new future for women in the Kenyan slums.