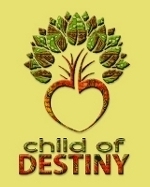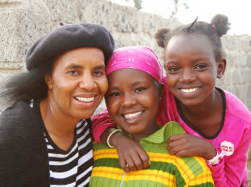 Our projects are as diverse as the needs we see around us. For those who are suffering, life presents many challenges. It seems that just when a need is felt, people come forward to fill it.
Donate

Read More About Our Projects
Completed Projects
Spring '09 Trip to Kenya
High School construction, distribution of rice and clean water to the nearby community, and providing new shoes for needy kids - this was the fruit of our terrific Spring trip to Kenya. Volunteers from Southern California and the Carolinas joined Joe and Alyce in this helpful and hopeful endeavor.
Phase 1 of the High School was completed at
Jubilee Children's Center
, which consists of 10 brand-new classrooms that the kids are now able to use. We also completed the third floor of our new Guest House, which will allow volunteers to stay on campus, avoiding the extra cost of hotels and inefficient time spent traveling to and from the hotel (two hours one way).
We were thrilled to distribute an entire shipping container full of rice (40,000 lbs!) to hungry people in the surrounding community, and we also gave a 10,000-liter tank of water from our well at JCC to a nearby school. Samaritan Feet partnered with us to provide needy kids with new shoes, including the loving act of washing and clothing their feet.
We're very proud of our donors and volunteers, and the excellent work we all accomplished on this visit!
Back to list of projects
High School Phase 1
Ten classrooms which are being used by Grades 9 and 10 were completed, as well as pouring the foundation for the next 20 classrooms. The finished High School will form a "U" shape, and will include computer and science labs, administration buildings, and dormitories. The students currently use the classrooms as their dormitories, but look forward to completion of the entire complex.
Back to list of projects
Core Campus
The core of our campus consists of many buildings, a farm, a well for fresh water, and much more.
Primary School consisting of ten classrooms
Toilet Block for School
Primary Boys and Girls Dormitories
Matron's Quarters
Kitchen
Two Toilet Blocks for Dormitories with Showers
Small Library
Small Administration Center
Well
Farm - partially watered by well-supplied drip irrigation system
Electricity - 60 KVA generator, 3-phase and single-phase
Back to list of projects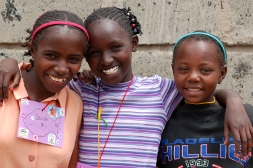 Fall '09 Trip to Kenya
Join Alycejo in November for a life-changing trip where you will really connect with the kids and with other volunteers like you. Each trip we take is a reflection of the volunteers who participate, and their goals become our goals.
Contact Us
if you are interested in finding out more about this very special experience.
Back to list of projects
High School Phase 2
Foundations have been poured and partial construction begun on the second set of 10 high school classrooms. This phase will also include science labs for biology, chemistry, and physics.
Back to list of projects
Guest House
Volunteers will be housed on-site and be more a part of the campus experience. The shell of this three-story building is almost completed, and will be much more convenient than the hotels our volunteers currently use, which are over two hours away. With more hours at the campus, volunteers can accomplish much more on their visits to JCC!
Back to list of projects
Medical Clinic
This on-campus clinic is completed to lintel level, and will provide essential medical services to our students, staff, and the nearby community. General practice treatment will also be supplemented with services for maternity, mammography, HIV/AIDS, malaria, and tuberculosis.
Back to list of projects
Dining Hall
This building is complete to lintel level. Students, staff, and teachers all currently eat in a crowded environment in the kitchen or outside, so the new hall will provide comfort and shelter at mealtimes. We will soon be adding a roof and floor, and then the chairs and tables can go into place.
Back to list of projects
Kitchen Improvements
Our existing kitchen is getting a much-needed equipment upgrade, including a new larger gas cooker, a stainless-steel commercial refrigerator and deep freezer. We'll also be adding a washer and dryer for the laundry section, which will be a great timesaver over handwashing.
Back to list of projects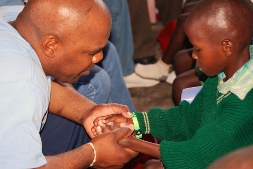 High School Phase 3
Ten final classrooms will complete the "U" shaped High School for a total of 30 classrooms in all. A computer lab will enhance the facilities in this final phase, as well as dormitories, an administration building, dining hall, and a kitchen.
Back to list of projects
Staff Quarters
Our dedicated staff members currently rent quarters in the nearby community. The addition of official staff quarters on campus will be much more convenient for the staff, and will assist them in supervising and helping the kids anytime the need arises.
Back to list of projects
College of Business and Industrial Arts (COBIA)
As our students grow into healthy adults, some will go on to universities. For others, we envision a business and trade school to get them ready to be a productive part of the workforce. We plan to have courses in:
Secretarial skills
Welding
Masonry
Carpentry
Light Industrial work
Construction
Electrical skills
Mechanical skills
Computer skills
Language skills
Back to list of projects
Water Bottling Program
At JCC we have the benefit of an on-site well, and bottling and distributing our well water is planned to help offset expenses. The water will be purified through reverse-osmosis, and its quality will benefit the community as well as the school.
Back to list of projects