VIBRANT, COMFORTABLE, STATE-OF-THE-ART FACILITY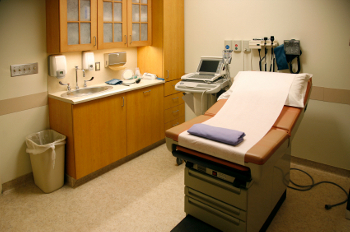 Our clinic was newly rebuilt in 2009, and was designed as a comfortable place to spend time as well as a state-of-the-art medical facility.
Our new, spacious, two-story facility offers:
• Over 24 exam rooms and two procedure rooms
• Fully computerized electronic medical records
• Almost 100 parking spaces just steps from the main entry
• Stunning interior finishes, including marble flooring, flat-screen TVs, and vibrant artwork
• A collaborative environment that will bring specialists together under one roof
ON-SITE PHARMACY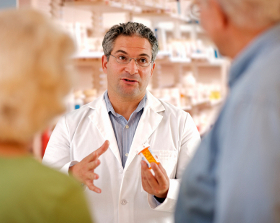 Pick up your prescription immediately, without having to drive elsewhere when you may not be feeling your best. Our friendly, knowledgeable pharmacists will explain your medications, and if any additional questions arise, your doctor is just down the hall.
ON-SITE LAB AND RADIOLOGY
Your radiology and lab work can be done right on site, while you wait. Easy for you, and convenient for us to transfer information between departments.
EXPRESS CARE WALK-IN CLINIC
Our walk-in clinic provides extended hours for all your healthcare needs.
Our services include:
• Allergies
• Bladder Infections
• Respiratory Illness
• Colds
• Sinus Infections
• Sore Throat
• Minor Skin Infections / Rashes
• Blood Glucose Testing
• Pregnancy Testing
• Vaccines (Flu, Pneumonia)
Walk-in hours are Monday thru Friday, 12 pm to 8:00 pm. Saturday appointments are seasonal, 9:00 am to 2:00 pm. Our main number is (626) 214-3675.